.live
shop
.ai
AI augmented shop
Our solution detects every product present on shelf and allows retailers – in real time – to:
✓ Monitor out of shelf
✓ Check compliance of shelf (planogram, labels, price…)
✓ A/B test planogram
✓ Generate heatmap of shelf performance
CONTACT US
WEBSITE
.live

food

.ai
AI augmented restaurant
Our solution recognize the whole content of the tray and thus, allows restaurants to :
✓ Provide "1 click" checkout
✓ Smooth affluence during rush hours
✓ Increase the performance of checkout lines so that it can deliver more services
✓ Get a better understanding of its clients
✓ Propose a better loyalty program with more sticky business
CONTACT US
Global Offer
Belive.ai offers consists in 4 solutions that can be combined but are sold separately.

It is a sole and unique cloud platform proposing state of the art computer vision, coupled with a strong methodology. from a customer perspective, it is a SaaS solution with a fixed monthly price and an all-in-the-box setup for the "hard" part.

Those solutions are open by design, fully API based and available in a white-label mode.
REQUEST A DEMO
.live

pick

.ai

Autonomous contAIner
Initially created for the works business, livepick.ai allows our customers to :
✓ Provide a assortment of goods on a 24/24 – 7/7 basis
✓ Bring goods close to the final customer (works)
✓ Create sticky business with mandatory subscription
✓ Decrease the current operational cost of existing containers

CONTACT US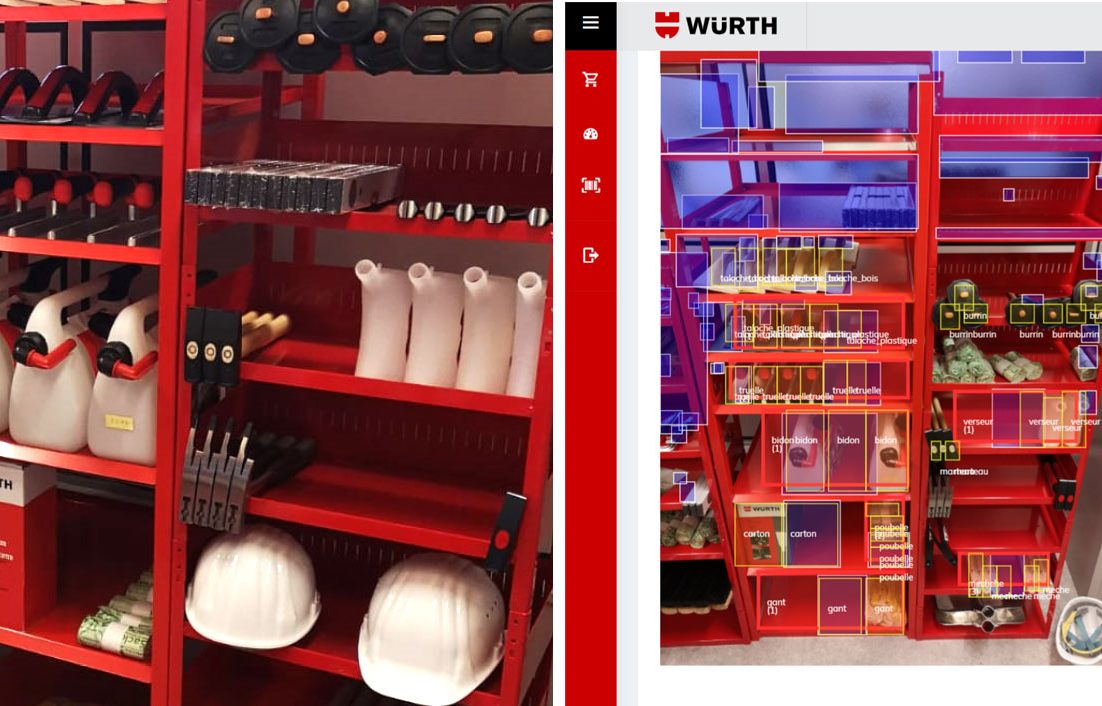 .live

roll

.ai
The smart checkout
Last born from our R&D, liveroll.ai has been released at the "Retail #1to1" event. This smart and lightweight shopping trolley substitute " -10 items" till and provide a frictionless experience to the final customer. For the retailers, it allows them to :
✓ Decrease wainting lines by substituting "fast track till" or by completing them
✓ To improve loyalty program and stickyness of their clients
✓ To better manage fast track experience and so to adapt the shop for it
CONTACT US
Contact us
To understand how belive.ai platform can enhance your business, contact us !