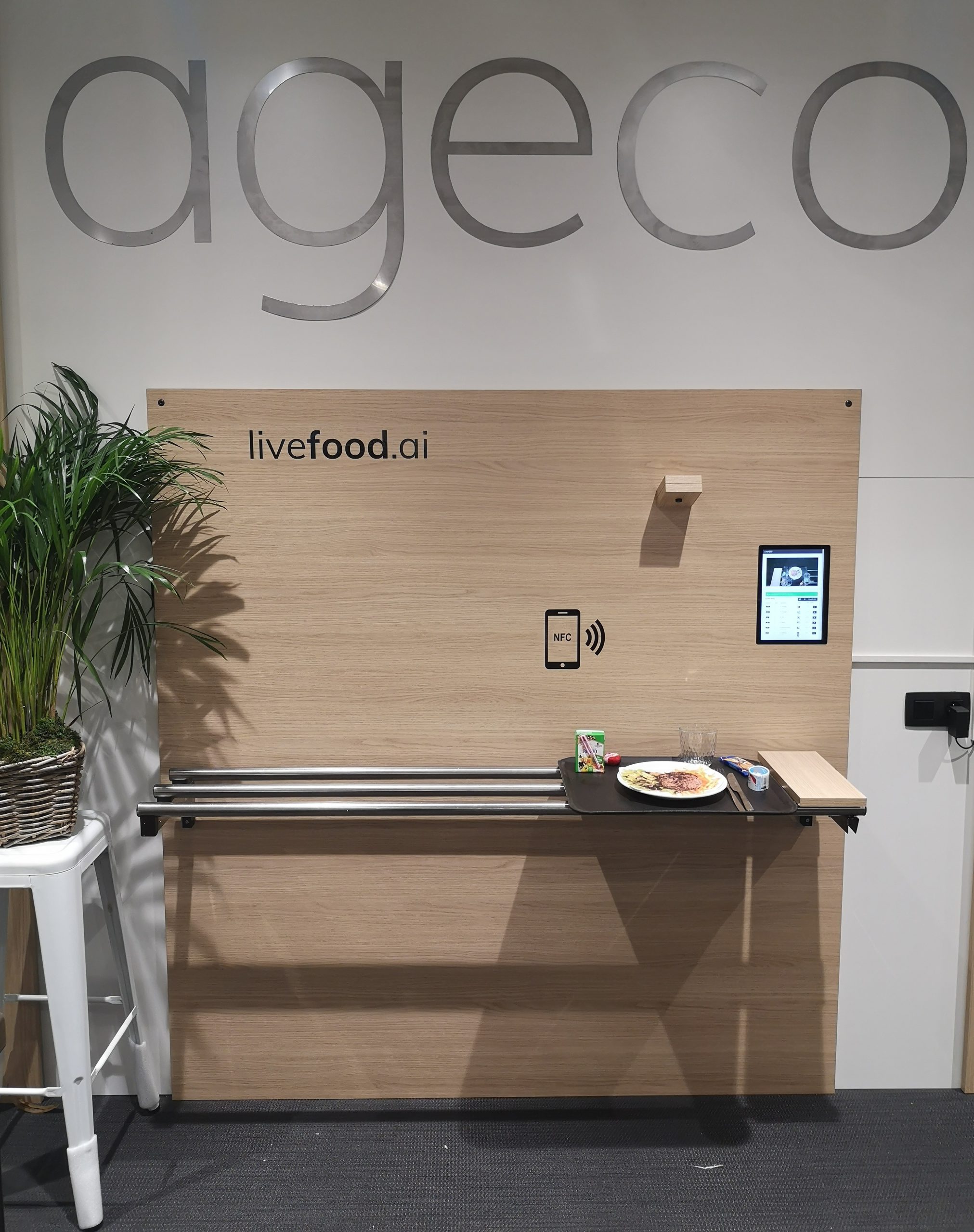 livefood.ai
The tray that collects your dishes automatically !
Manage your restaurant via AI and image recognition.
Our vision : Set up the most innovative customer journey by going from the mini bar to the independent restaurant. The idea is to sublimate or even remove irritating points from the customer journey. Hence our ambition to make this collection invisible via a food court.
Principal irritant, waiting time at checkout
83%
This wait is acceptable until 3/4 min maximum
47%
1/3 of consumers prefer fast checkout
31%
1/4 use Click and Collect
25%
*Source : West France / Lesechommerces
Rethink Your Customers' Experience
With livefood.ai offer your customers and employees an innovative tool, a way to differentiate yourself from your competitors.
The solution instantly recognizes the contents of your tray which, coupled with our NF certified checkout solution 525, enables autonomous collection and perfect management of customer accounts.
Streamline your checkout lines, reduce the wait for your customers and employees and get more data to manage your restaurant.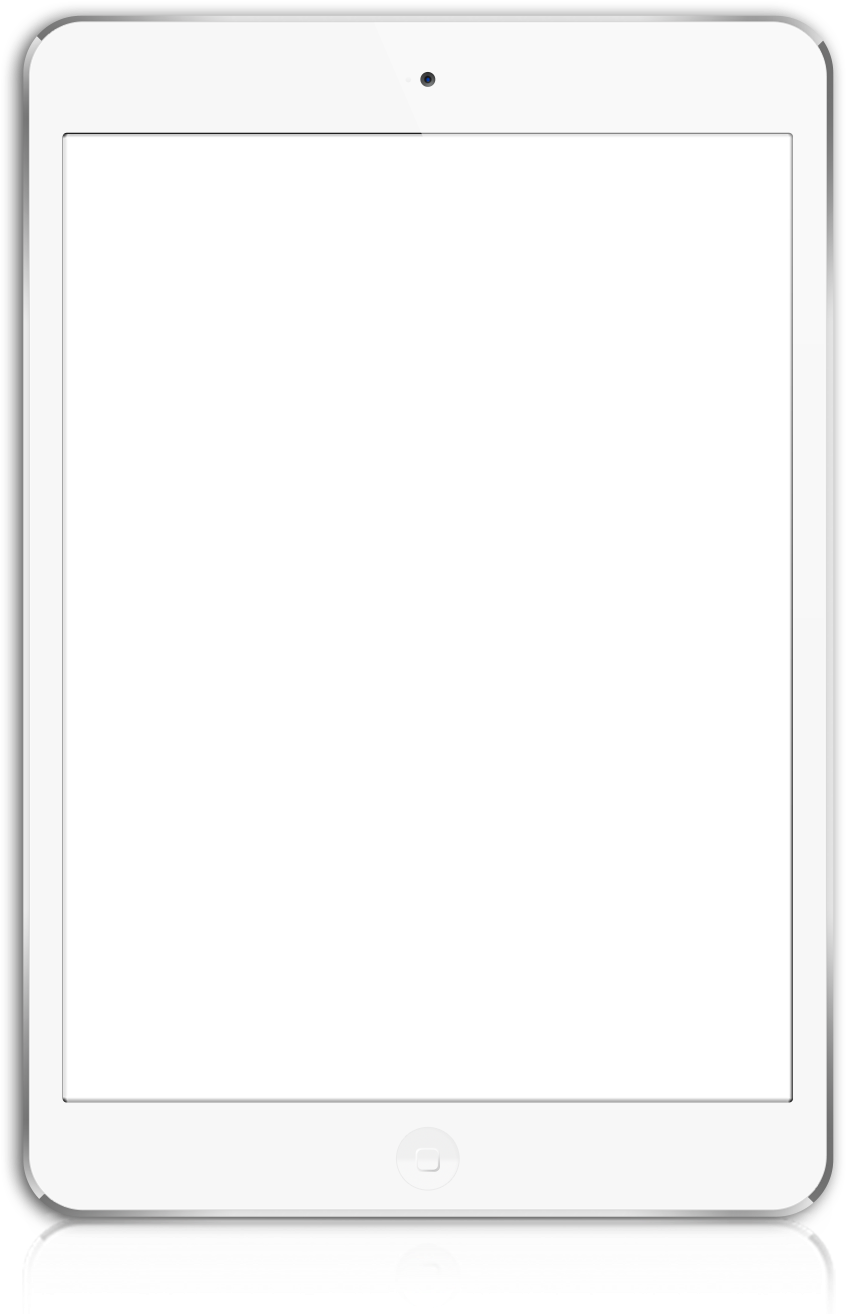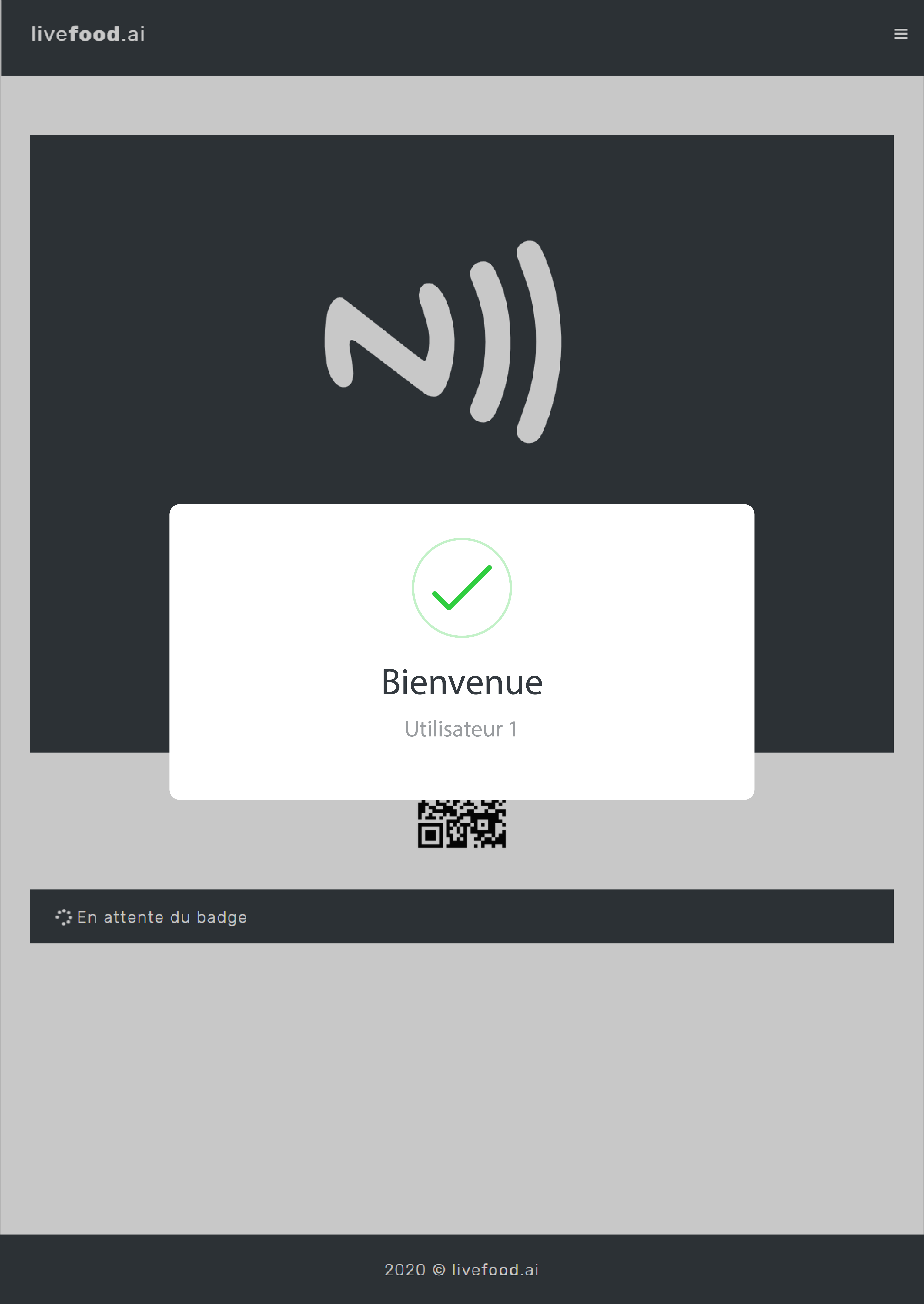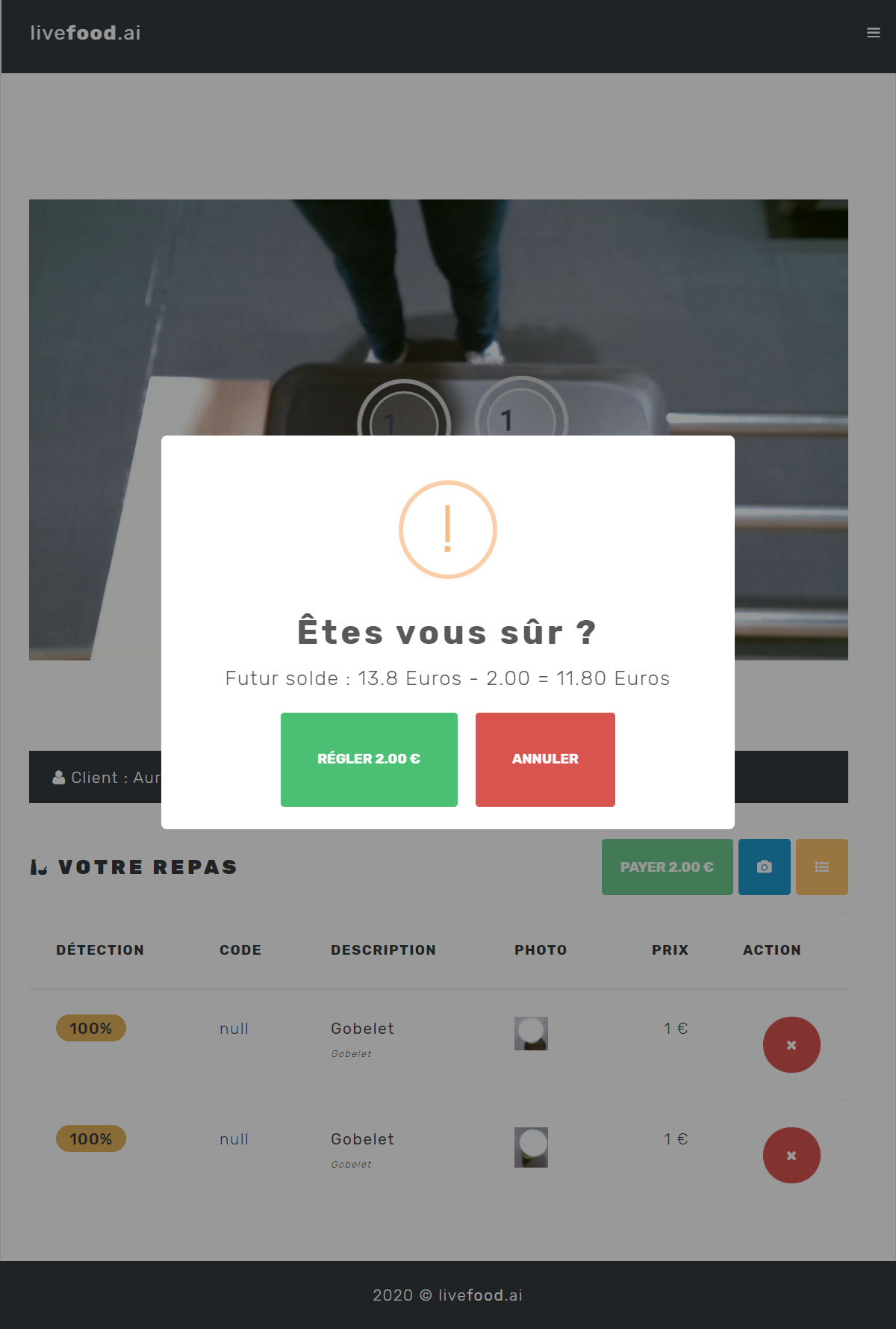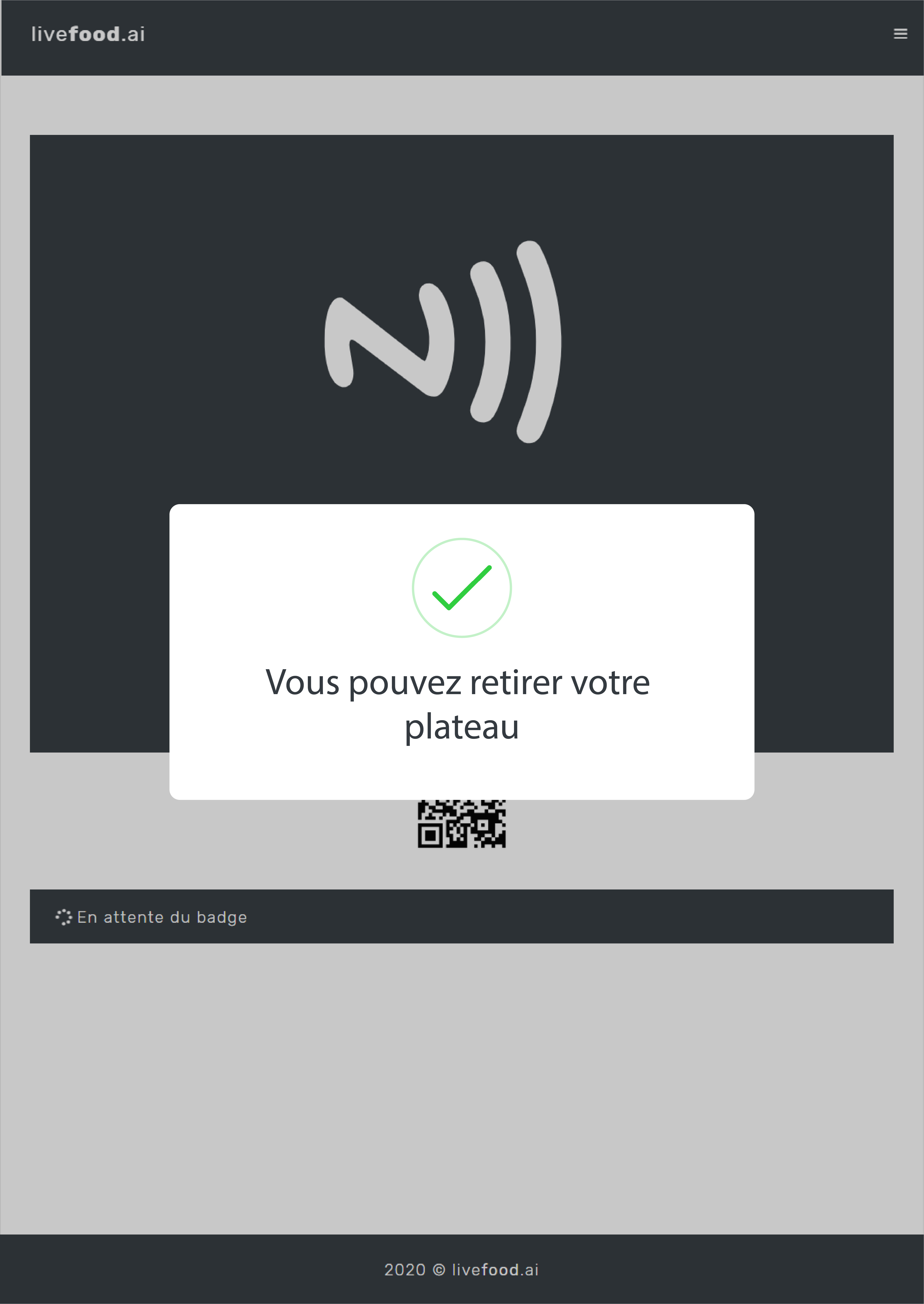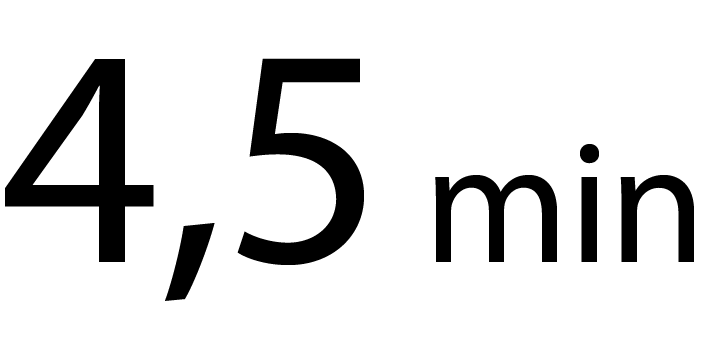 Waiting at checkout with a classic system
Our solution reduces this waiting time to 1min30.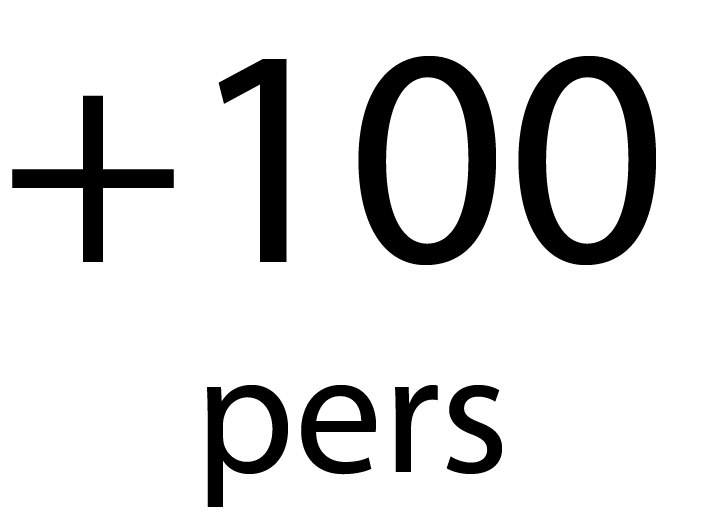 Crowds in collective catering venues
Livefood.ai allows to cash hundreds of customers daily.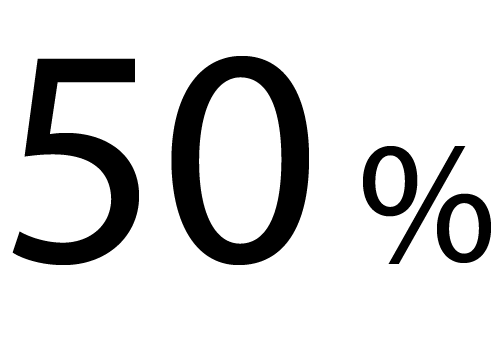 Resources allocated to clients
This technology allows cashiers to spend more time welcoming and serving customers.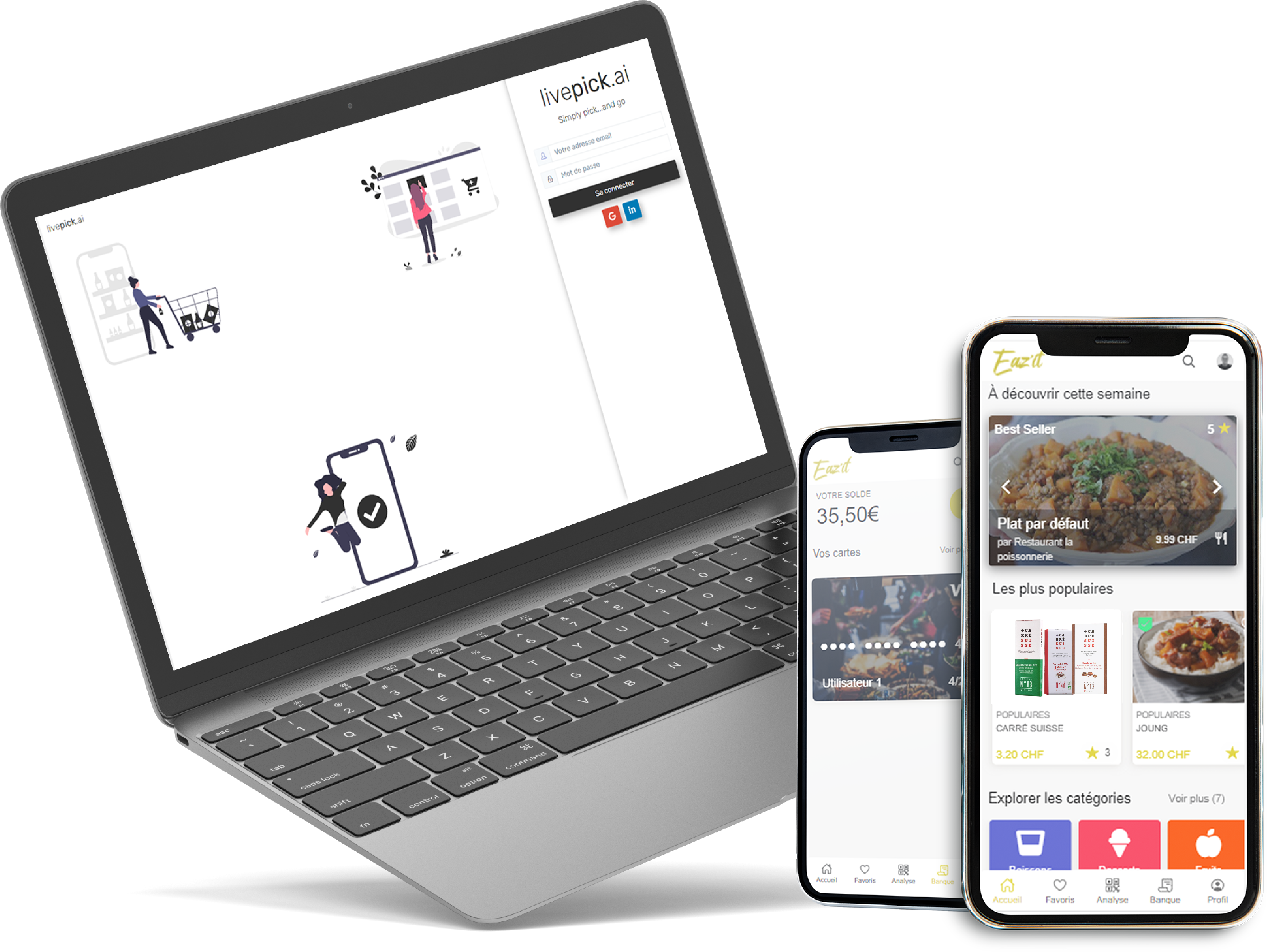 Comfort

Allows you to offer a checkout route in 1 click.

Performance

Allows traffic flow during rush hour.

Efficiency

Allows resources to be freed up for customer service.

Loyalty

Allows you to get to know the customer better and retain them.
You want to know more about our solution ?
With a single click, make an appointment with us !